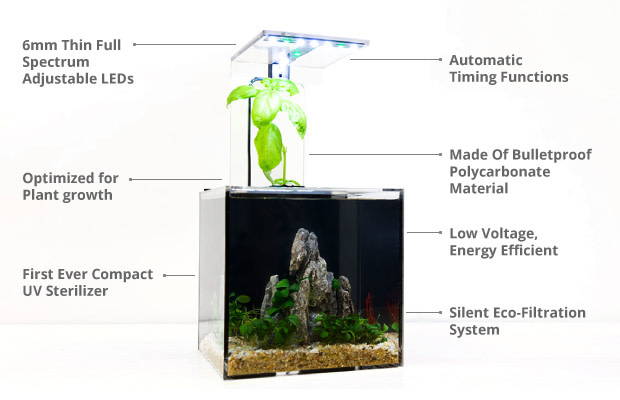 EcoCube C: Simple,
Self-Sustainable Environment
Best aquarium on amazon ✅ handmade beautiful living decor for office desk, cubicle, or home

Low maintenance ✅ aquaponics techn makes your betta fish tank a clean self-sustained ecosystem

1 year warranty ✅ we've got your back, if anything breaks contact us & we'll replace it for free

Aquarium starter kit ✅ includes: Remote for led lights, plant medium, integrated aquaponics filter

Easy setup ✅ add seeds or green onion, add water, plug in & watch your shrimp or fish tank thrive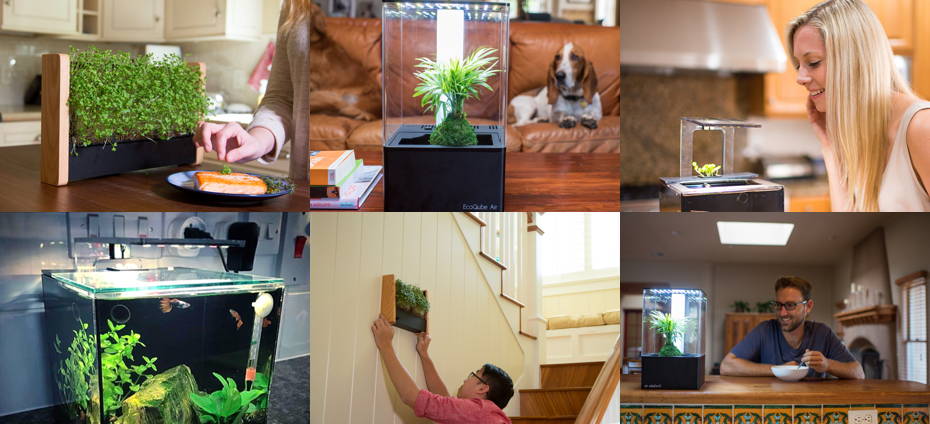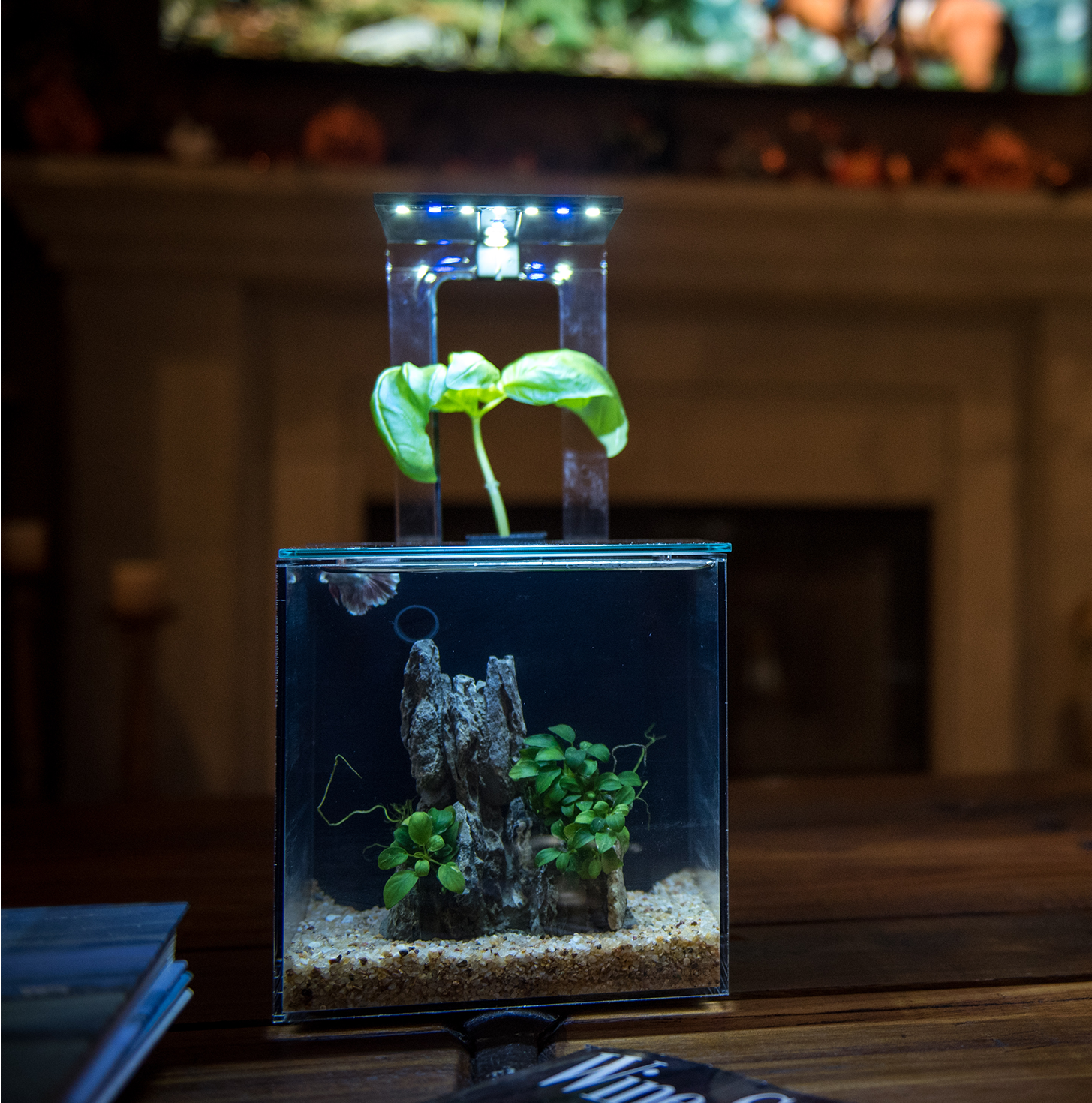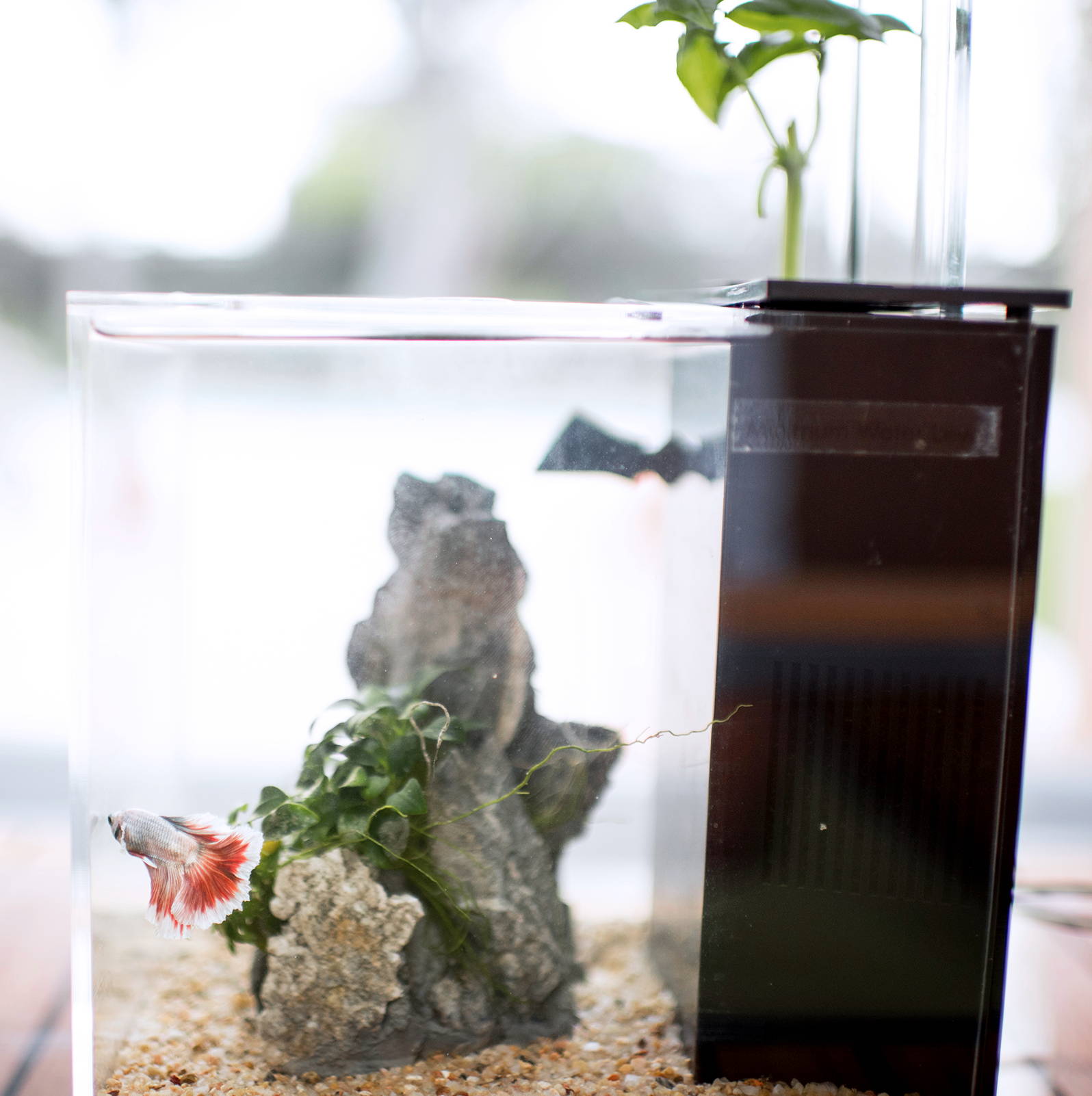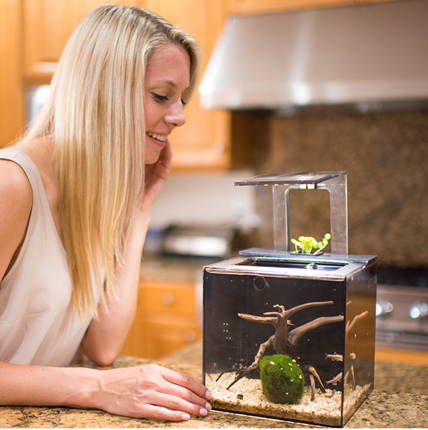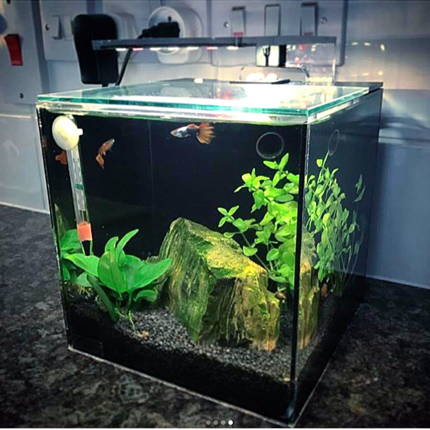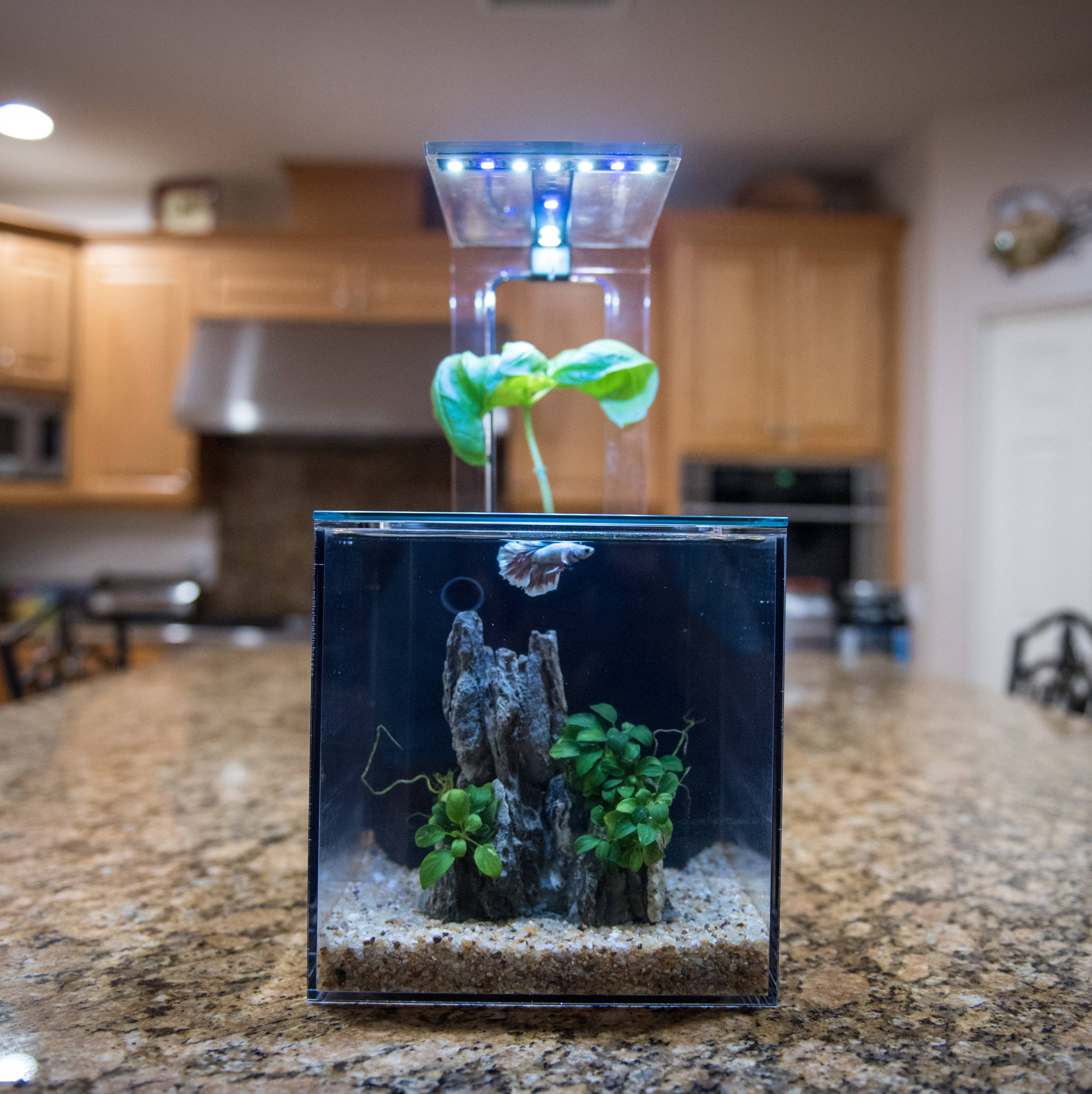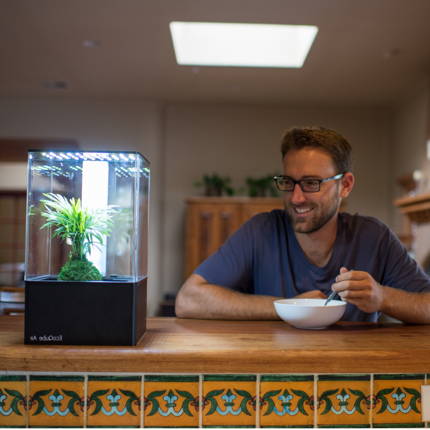 The heart of the EcoQube C is the aquaponics filter, which we've integrated into the tank to create an all-in-one system that uses plants like Basil or Mint to keep your aquarium clean.
The new beautifully integrated design is durable, portable, and compact. We've made it more affordable while maintaining the high quality product build. It's now even easier to maintain with less parts and automatic functionality, AND it's designed in San Diego.
Honest Reviews from Real Customers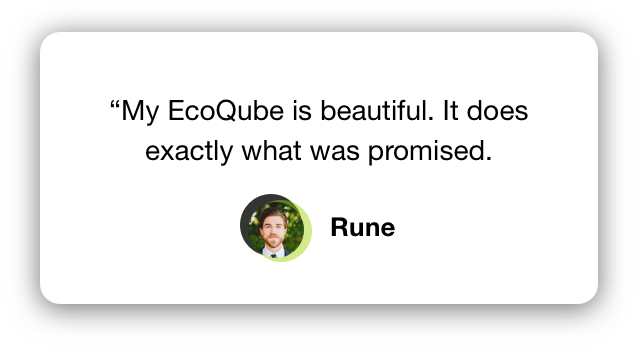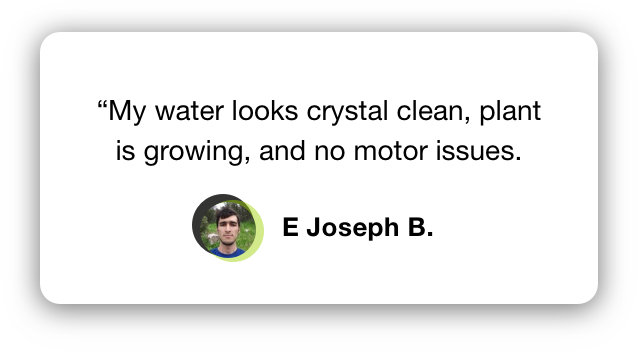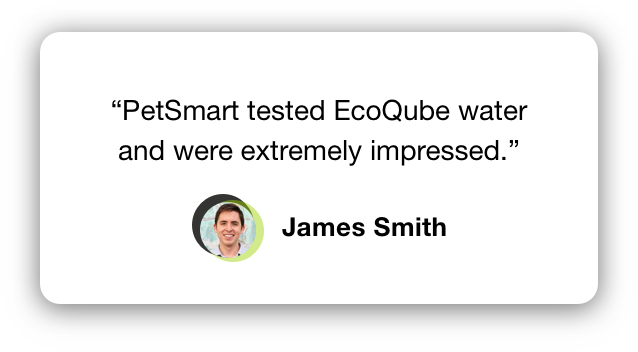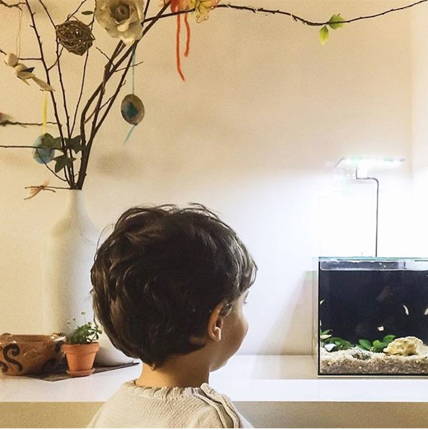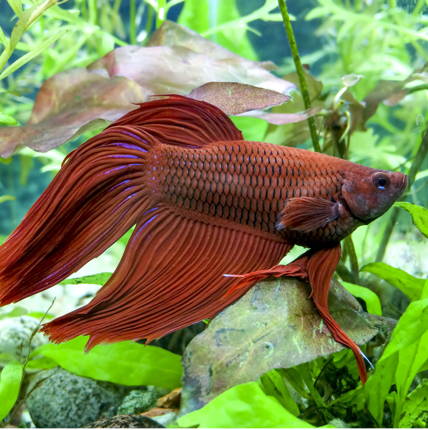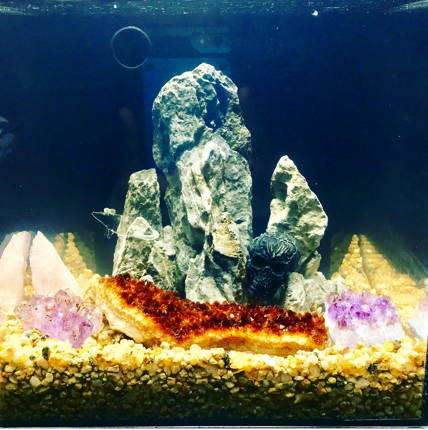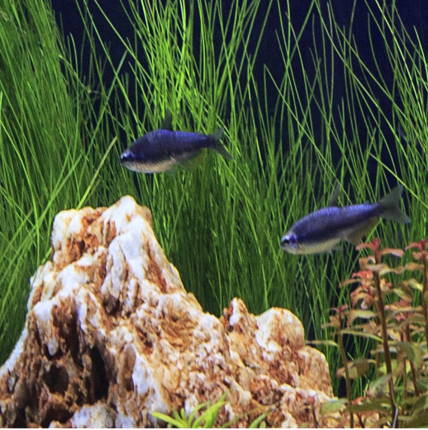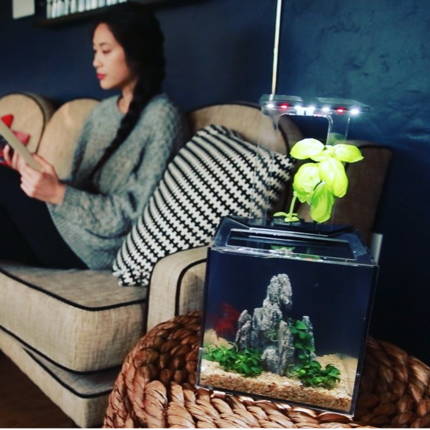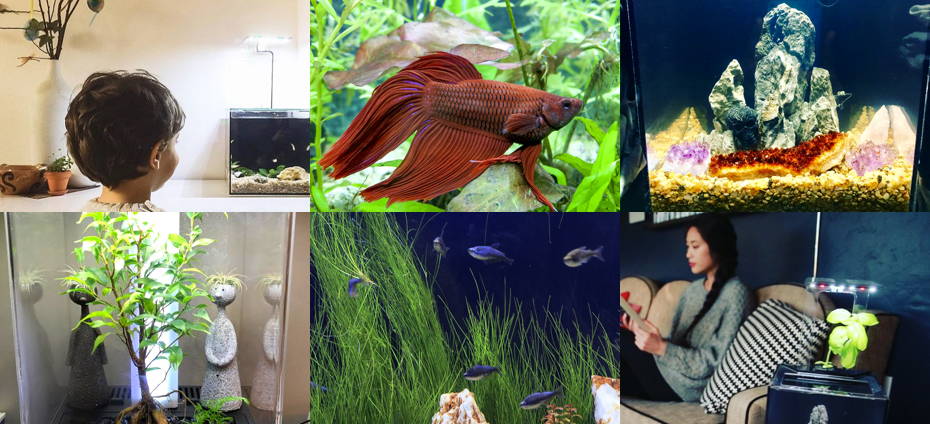 Hear What the Experts Have to Say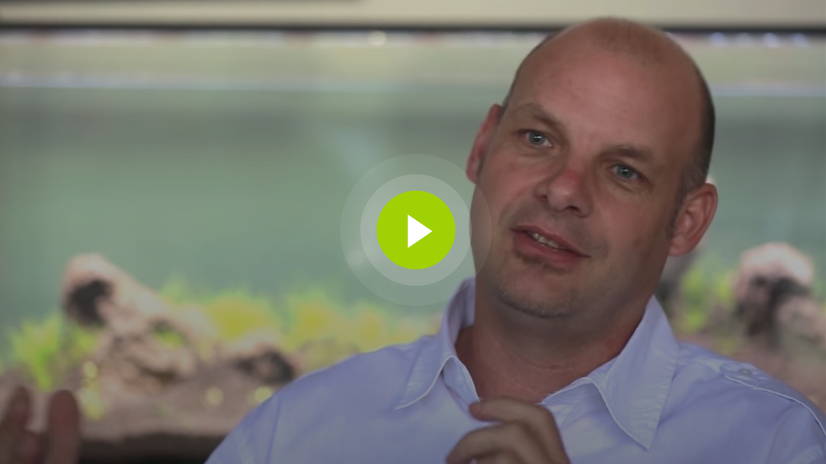 "I've never seen a product as well figured out and detail oriented as the filter on the EcoQube. It's a fantastic way to keep the filter clean"
Ike Eigenbrode, Chief of Operations at Current USA & Ecoxotic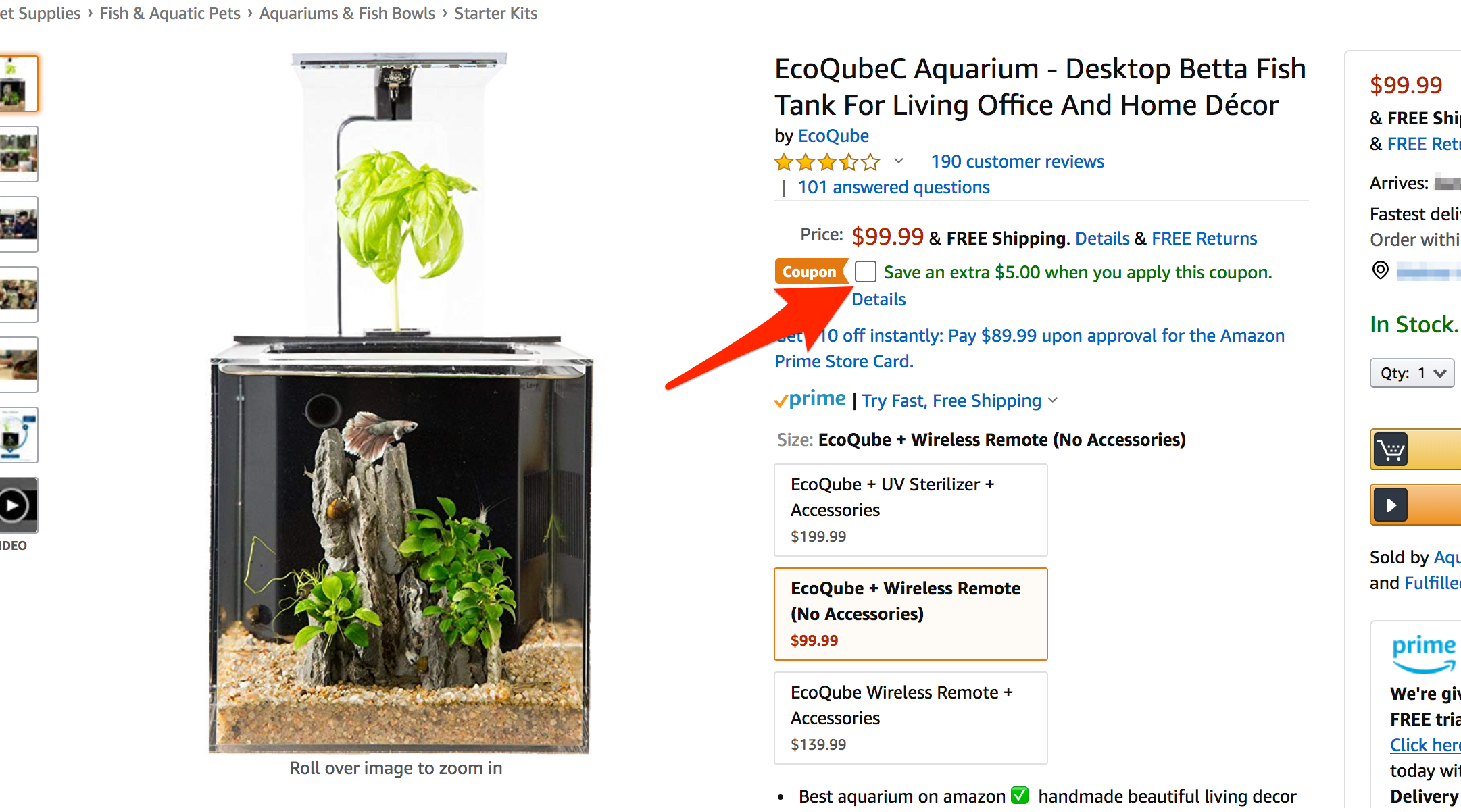 Three quick steps and get $5 off your EcoQube C purchase!
Step 1: Click on the green button below to go to Amazon
Step 2: Check the box next to the coupon sign (as shown in the picture to the right)
Step 3: Add to cart and proceed to checkout! Now you have your own ecosystem at home!