Broccoli: What Do These Little Trees Have?

Been pushing the broccoli on your plate to the sides, avoiding it?
You might want to think again...

This cruciferous vegetable holds its reputation for becoming one of the most nutrient-rich veggie out there. Broccoli can provide you with loads of vitamins without having to worry about your calories.
The good news?
You can grow micro-versions of these little trees on your own, GMO and pesticide free!
What Can Broccoli Do For You?
Broccoli reduces chances of cancer

Sulforaphane, the sulfur-containing compound that's found in broccoli and other cruciferous vegetable is what gives them a bitter taste. This compound helps in inhibiting the enzyme histone deacetylase (HDAC), which propels the growth of cancer cells.

Having broccoli included in your diet can potentially save you from the threats of having lung, prostate, esophageal, melanoma and pancreatic cancers.
Broccoli's folate also aids in reducing breast cancer.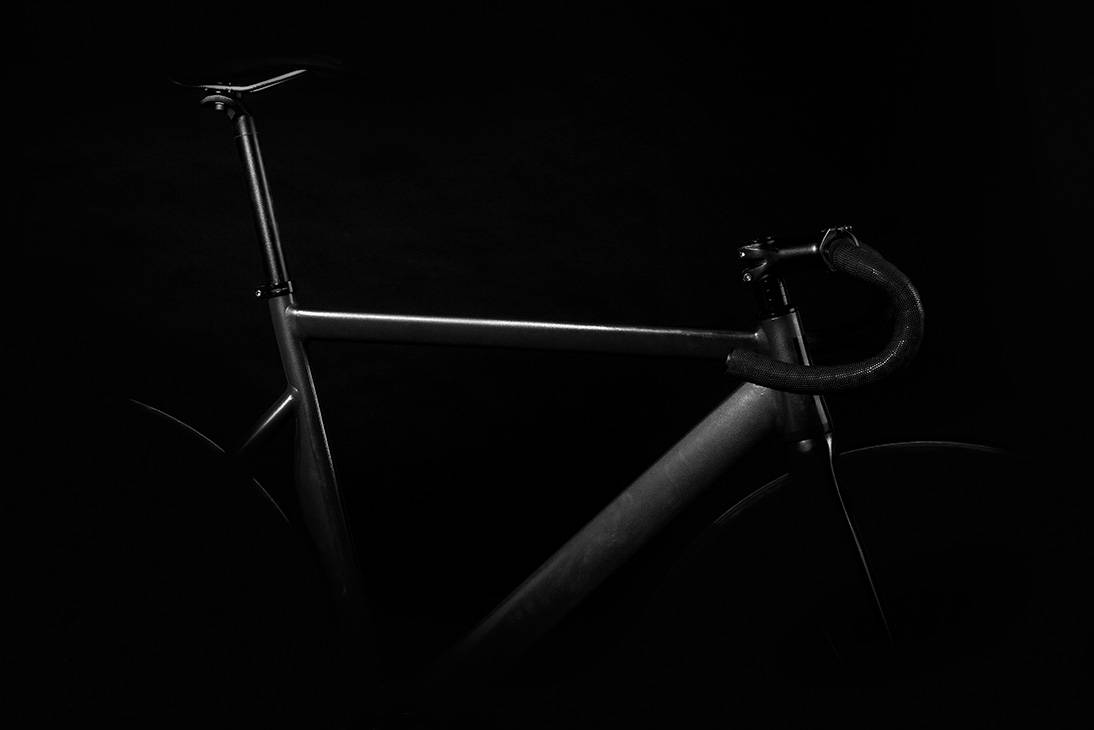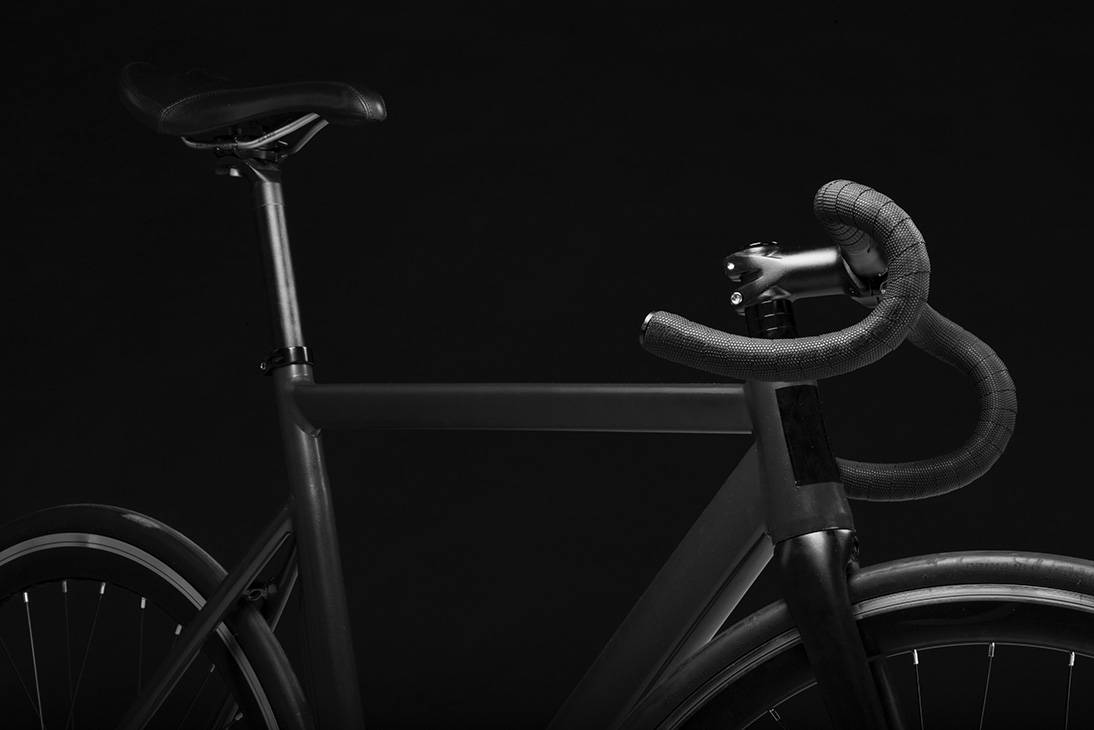 Broccoli preserves your bone strength
iWith 43 milligrams in one cup of broccoli, you'll never have to worry about calcium deficiency.
Broccoli's richness in Vitamin K helps in improving your bone's calcium absorption and lets you avoid bone disintegration.
This lets you keep your youthful posture.
Broccoli helps you cheat aging
Broccoli's abundance of Vitamin C aids in the production of collagen, keeping your skin elastic and supple.
The collagen helps your skin stay hydrated and avoid the formation of crow's feet, fine lines, wrinkles and dark marks.
Also, it's lubricating property keeps your joint fluid at the right amount and holds them intact. This keeps you off of joint pains. rheumatoid arthritis and discomforts.
 
Broccoli is a one-pack-punch against chronic illnesses

Being a great source of dietary fiber, broccoli not only keeps your gut healthy but combats lifestyle diseases such as diabetes, obesity, hypertension and numerous heart problems.

Now you can lower your blood pressure, balance your cholesterol and glucose levels, keep a healthy weight and avoid brain fogs.

Convinced yet?
---
Here's 4 Sure-Fire, Delicious Recipes to Use Your Home-Grown Broccoli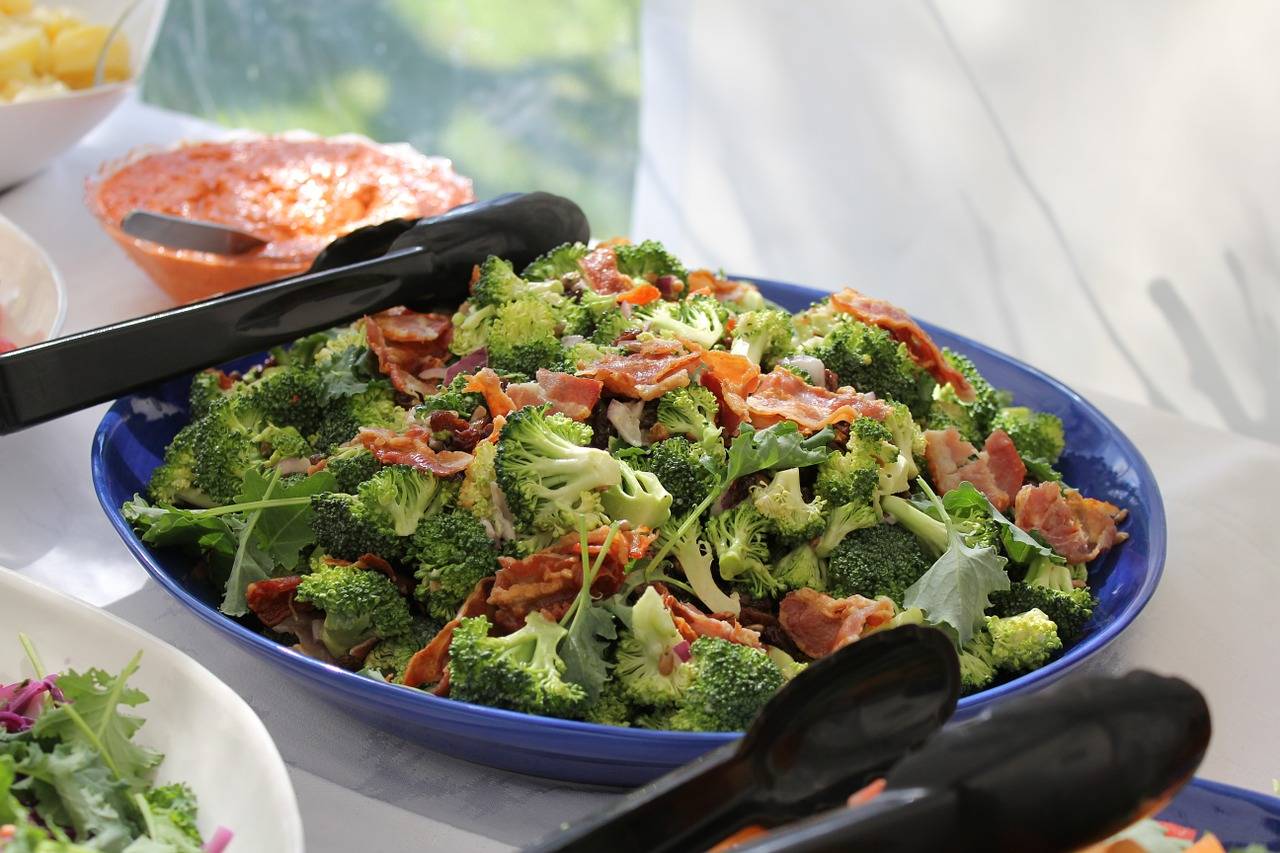 Ground Beef with Broccoli
2⁄3 lb ground beef

3 oz. butter

9 oz. broccoli

salt and pepper

½ cup mayonnaise or crème fraiche (optional)
Rinse and trim the broccoli, including the stem. Cut into small florets. Peel the stem and cut into small pieces.

Heat up a hearty dollop of butter in a frying pan where you can fit both the ground beef and broccoli.

Brown the ground beef on high heat until it is almost done. Season to taste with salt and pepper.

Lower the heat; add more butter and fry the broccoli for 3-5 minutes. Stir the ground beef every now and then.

Season the broccoli. Top with the remaining butter and serve while still hot.
Feel free to flavor with your favorite spice – chili and paprika powder, some herbs or onion powder all add flavor! It's also delicious to serve with an extra dollop of crème fraiche or mayonnaise.
---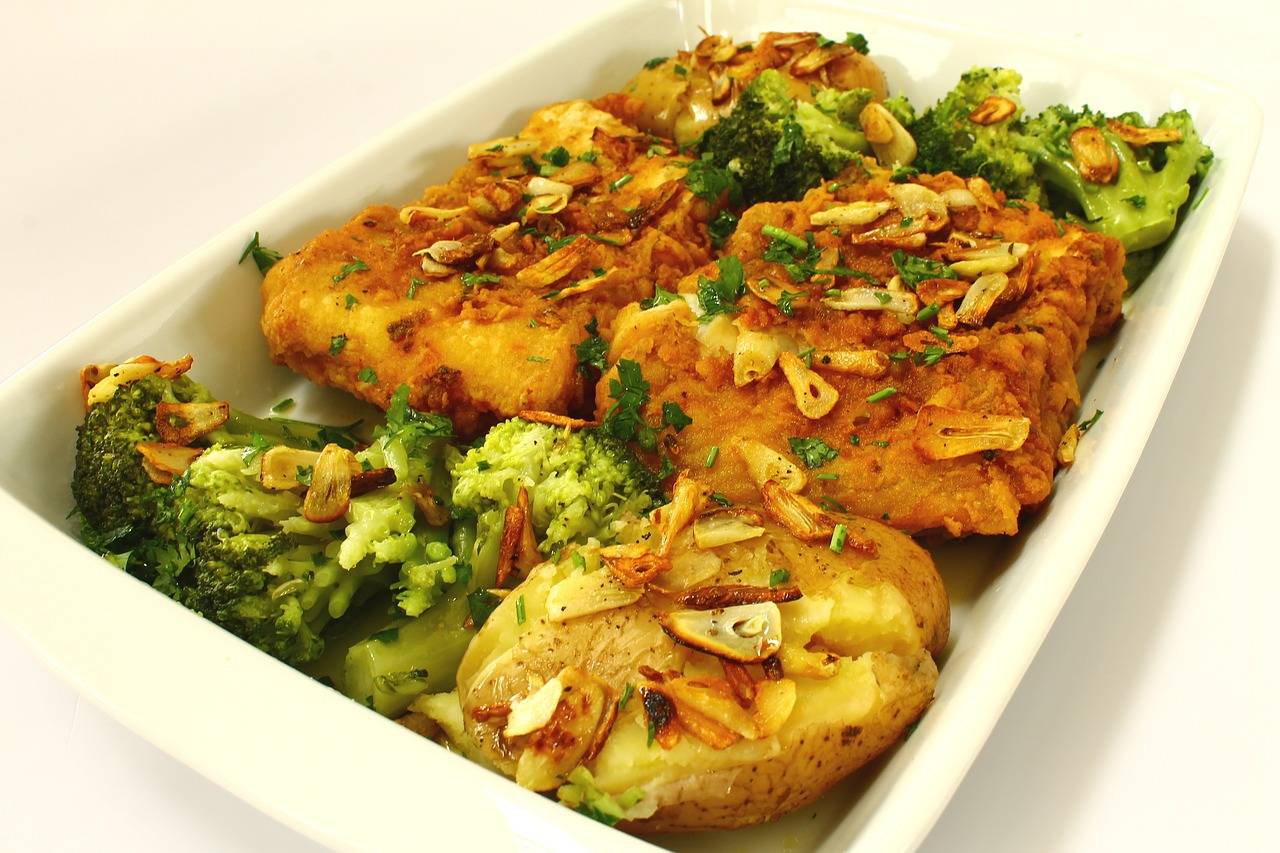 Stir-fried Steak and Broccoli

4 oz. butter

¾ lb ribeye steaks

9 oz. broccoli

1 yellow onion

1 tablespoon tamari soy sauce (optional)

1 tablespoon pumpkin seeds

salt and pepper
Slice steak and onion. Slice or chop the broccoli including the stem. (Peel the stem with a paring knife first if it looks rough.)

Heat up plenty of butter in a frying pan or wok. Brown the meat. Season with salt and pepper. Remove and put aside.

Brown broccoli and onion in the same frying pan with more butter. Save a dollop of butter for serving.

Add soy sauce towards the end (optional). Return the meat back to the pan and stir. Season to taste.

Serve immediately with a dollop of butter and pumpkin seeds.
The meat continues to cook after you take it off the heat, so err on the side of slightly less cooking time. You can always cook it a little more with the veggies at the end if you wish.
---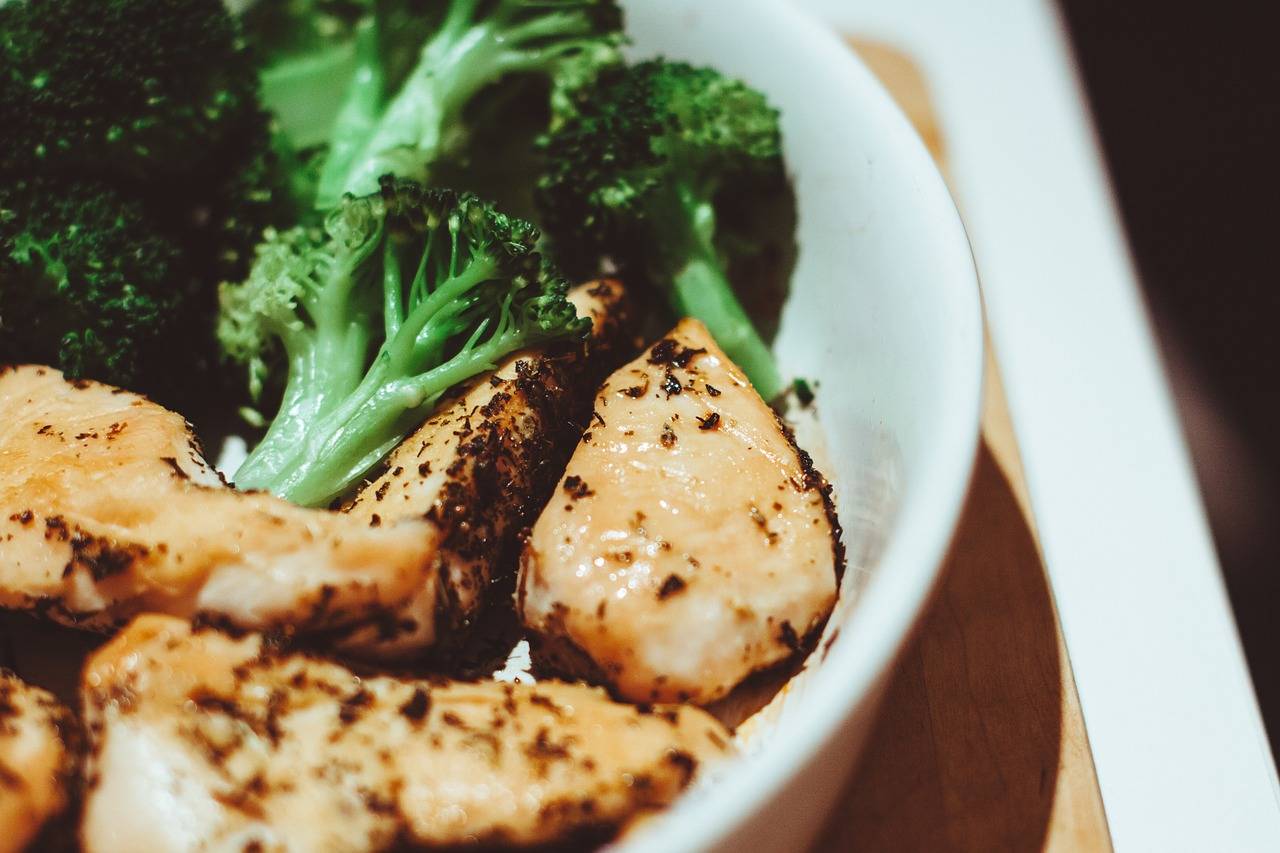 Fried Chicken and Broccoli

9 oz. broccoli

3½ oz. butter

2⁄3 lb boneless chicken thighs

salt and pepper

½ cup mayonnaise, for serving (optional)
Rinse and trim the broccoli. Cut into smaller pieces, including the stem.

Heat up a generous dollop of butter in a frying pan where you can fit both the chicken and the broccoli.

Season the chicken and fry over medium heat for about 5 minutes per side, or until golden brown and cooked through.

Add more butter and put the broccoli in the same frying pan. Fry for another couple of minutes.

Season to taste and serve with the remaining butter.
This keto dish can be cooked with other low-carb vegetables such as zucchini, asparagus, broccoli and spinach. Feel free to use your favorite spices to give this dish more flavor–some paprika, herbs, or onion powder are all yummy options.
---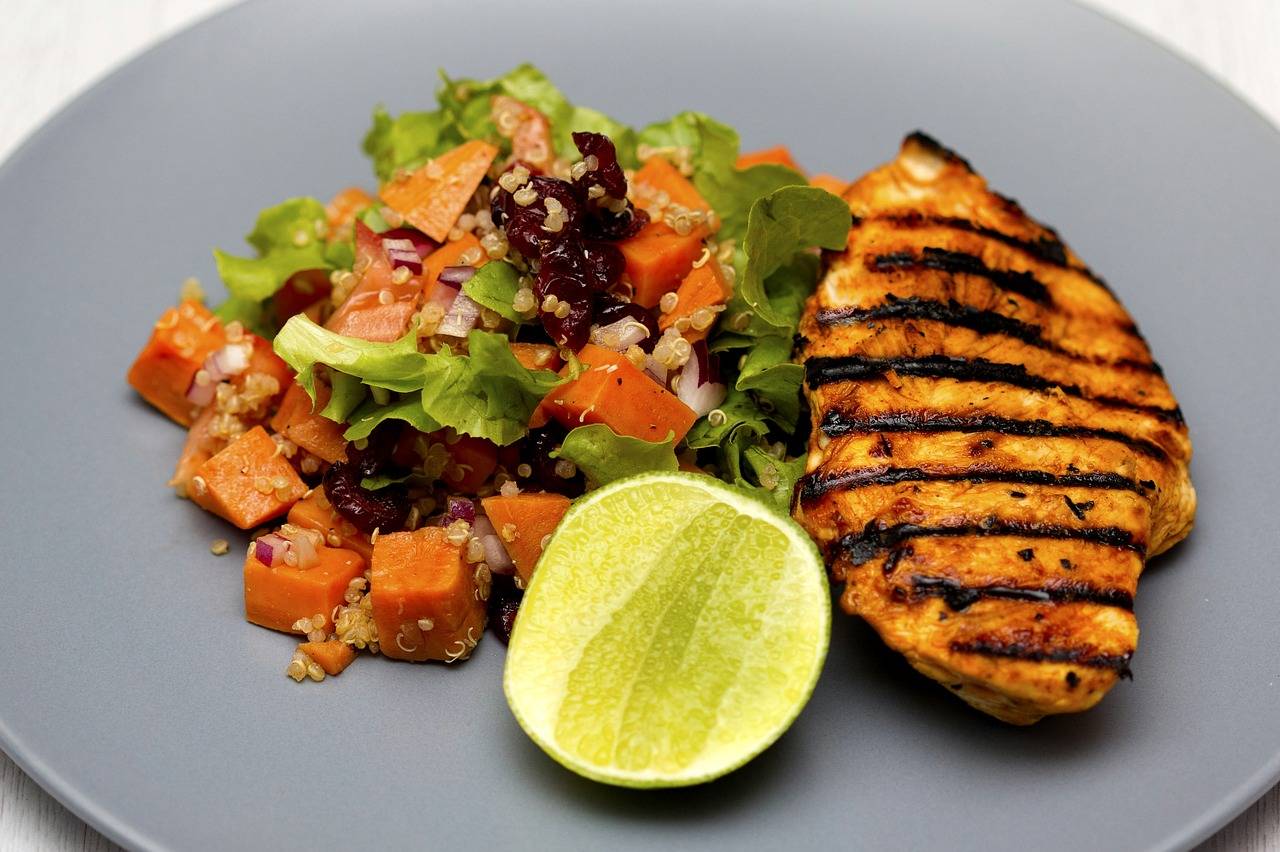 Keto fried salmon with broccoli and lemon mayo

1½ lbs salmon

2 oz. butter

1 lb broccoli

salt and pepper
Lemon mayo
1. Mix mayonnaise and lemon juice. Set aside for later.
2. Divide the salmon into serving-sized pieces. Season with salt and pepper.
3. Fry the salmon in half the butter over medium heat for a couple of minutes on each side.         Lower the heat towards the end. Remove from pan and keep warm.
4. Rinse and trim the broccoli, including the stem. Chop into bite-sized pieces.
5. Add the remaining butter to the same skillet and cook the broccoli over medium heat for 3-4 minutes or until it is slightly softened and golden brown.
6.Season with salt and pepper to taste.
7.Serve the fried salmon and broccoli together with a hearty dollop of lemon mayo.
Feel free to substitute crème fraîche for the mayo. A drizzle of hollandaise or cowboy sauce are also delicious ways to add healthy fat to this one-skillet wonder!
Incorporating broccoli to your every day diets can be a great healthy habit to adopt. If you're a smoker, recovering from injuries or fractures, diagnosed with life-threatening diseases or dealing with stressful situations each and every day- there's tons of reasons for you to start eating these cruciferous micro-veggies.
---
Want to harvest more nutrient-rich micro-veggies?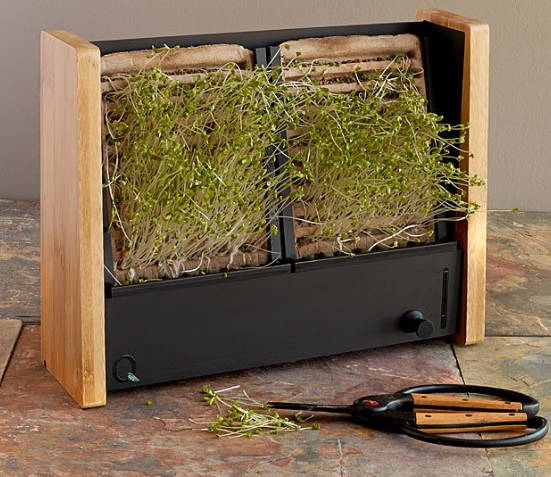 Our friends from EcoQube have invented a the first vertical hydroponic garden farming medium to grow micro-veggies fast & easily -- meet the EcoQube Frame.
Even if you're living in the tiniest apartment where every inch of space matters or a roomy home,, this innovative garden saves you all the work. All you need to do is sprinkle some seeds onto seedpads and pour water. The seeds grow within 10 days, soaking up all the nutrients it needs while submerged in water. Easy, right?
Put it on your desktop, hang it on your wall, or uselet it to decorate your living room - your seeds will grow even without direct sunlight!