By now, most of us have heard of essential oils. Whether it's the lady at work selling Young Living or the latest scent from Bath and Body Works, the majority of people have had some experience with essential oils. But what you may not know is that these oils contain potent medicinal properties that are not only beneficial to your family - they're essential! As an at-home plant enthusiast and chronic pain sufferer, I love keeping fresh essential oils on hand to heal myself and my family.
Pleasing to both the eye AND the diet, the benefits of growing herbs at home are many. However, one aesthetically pleasing plant stands out among its peers when it comes to versatility. Lavender offers a wealth of medicinal benefits and is one of the handiest plants to have around. Easy to grow in an EcoQube Air, lavender provides mental health benefits with its aesthetically pleasing purple flowers. Because of its lovely aroma, lavender is often thought of as just another pretty flower. But don't dismiss this beautiful flowering herb as merely an air freshener! Lavender's superb healing powers have been used in ancient medicine for centuries.
Aromatic Natural Medicine That REALLY Works!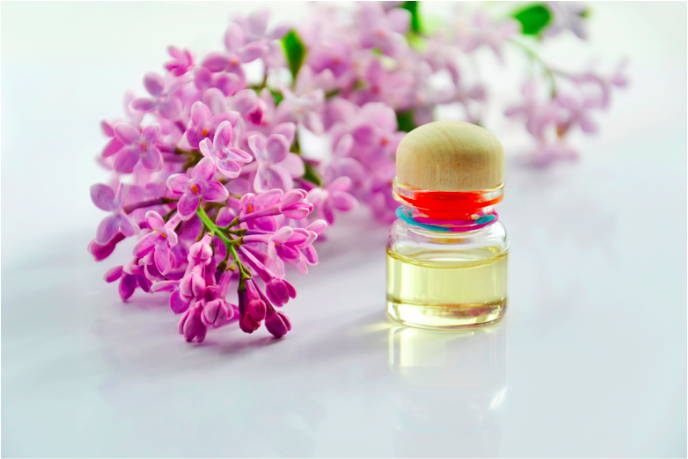 The list of lavender's benefits is long, and once you adopt this oil into your household's everyday routine, you'll want to keep it on hand in both the kitchen AND the bathroom. A first aid agent, this indigo herb is power packed with healing goodness. From skin care to sleep, the benefits of lavender are numerous. If you have children, you know the importance of having strong germ fighters handy. Not only does lavender kill germs, but it also kills lice! A super strong insect repellent, this wonder-herb is excellent to take along on camping trips or when combating bugs while sitting outside enjoying the stars. Below are a few more great uses for lavender.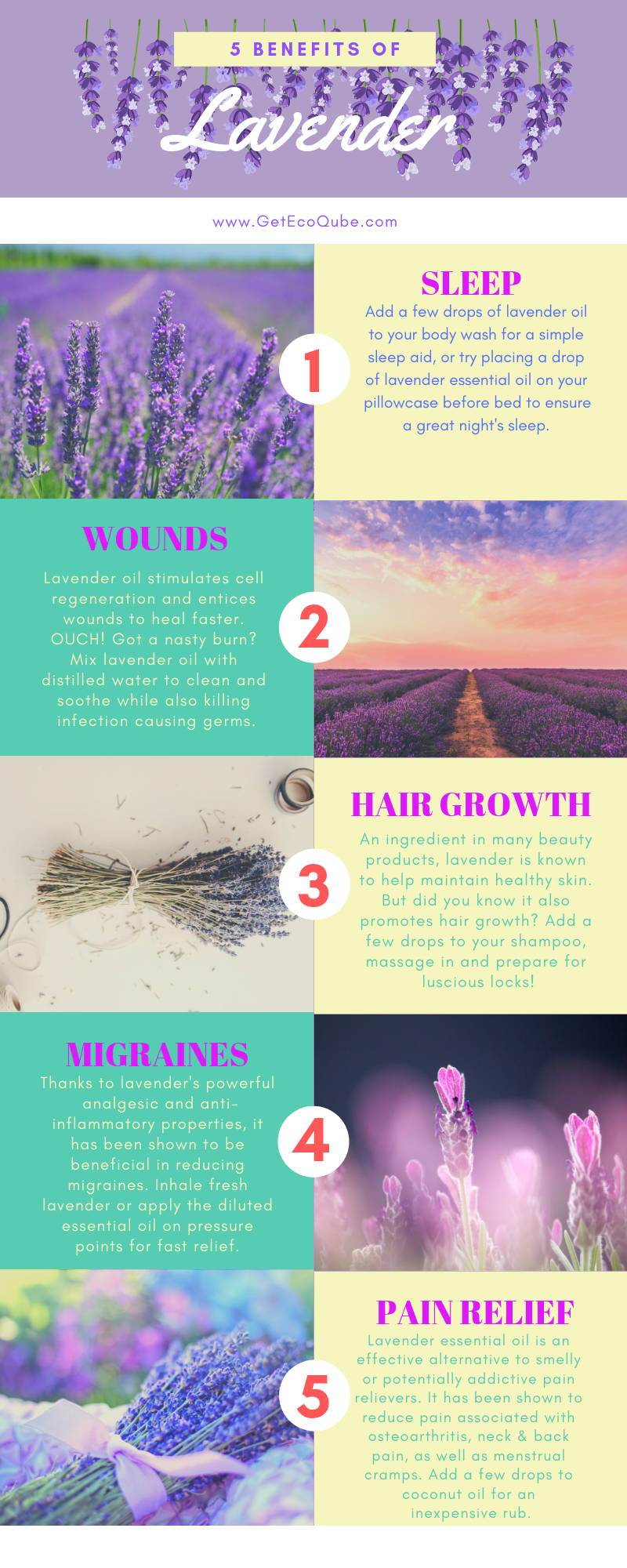 Making Essential Oils is Easier Than You Think!
If you're tired of paying exorbitant prices for teeny tiny bottles of essential oils, you're not alone. Many people have taken up home gardening as a way to reduce the costs associated with natural health care. Lavender is a plant that's easy to grow at home, and gathering those precious terpenes isn't as hard as the essential oil companies want you to believe it is. Many people use vodka in their extraction method. Although there is nothing wrong with this method, I prefer to use olive oil for the added health benefits.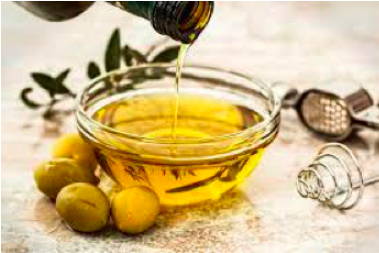 The most important thing to remember when making essential oils is not to use metal! Crock-pots are always the best bet for rendering the botanical oils from your fresh herbs. However, if you don't have a slow cooker available - no worries. You can use a glass container, too! Just add 1 cup of fresh lavender to your ceramic or glass pot and then add the olive oil, making sure all of the lavender is saturated. Cover with cheesecloth or any other breathable material, and secure it with a rubber band. Don't put the slow-cooker lid on! This may cause the the oil to stagnate, ruining your essential oil. Be sure to cover the oil, though! You don't unwanted insects joining in! Let the lavender and oil mixture sit for 48-72 hours.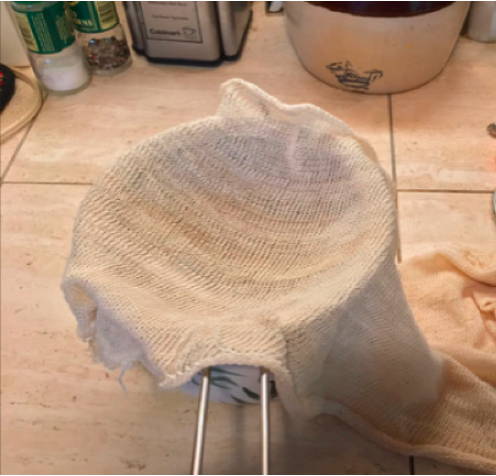 Once the lavender and oil have mingled for a few days, strain out the plant material. Straining can be done with cheesecloth, a reusable coffee filter, or even a pair of new pantyhose! Squeeze, squeeze, squeeze out the oil the best you can. This will ensure your lavender infused olive oil is potent! If your oil isn't as potent as you'd like, simply repeat the process using the pre-infused oil you just made instead of the plain olive oil we started with. Continue this process until the oil has reached the potency that is right for you and your family. Be sure to store the essential oil in a glass container. Plastic or metal will compromise the integrity of the oil.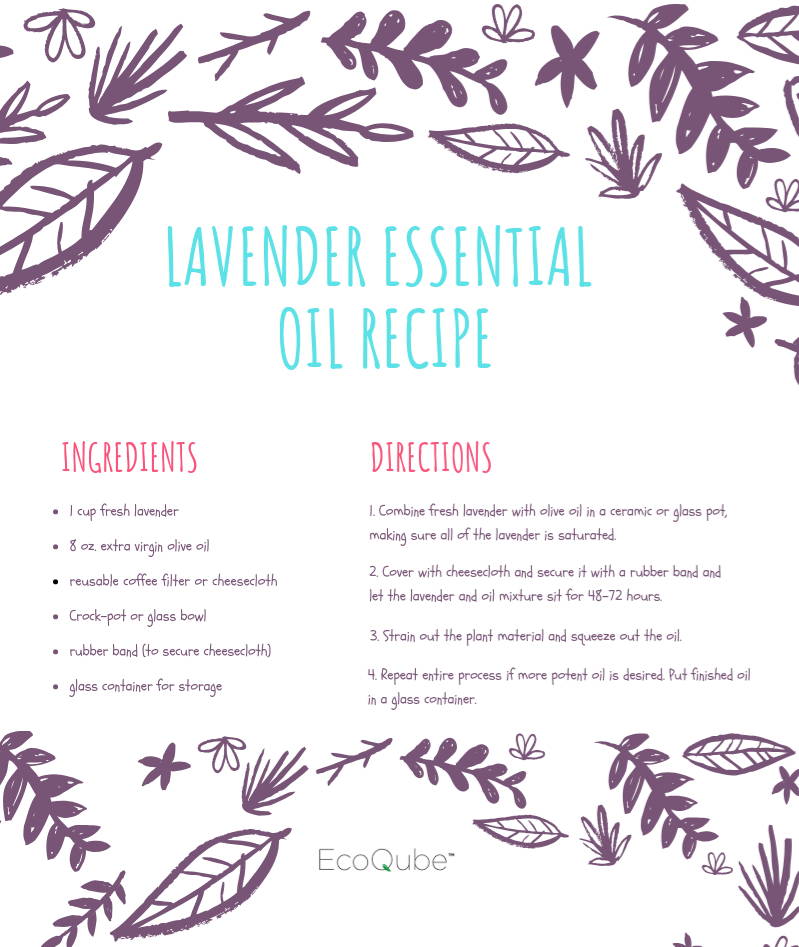 Making your own essential oil is not only a great way to save money, but it's also a terrific way to incorporate alternatives to dangerous medications. Making essential oils at home is also a fantastic way to demonstrate to children the benefits of a healthy lifestyle, too! Growing herbs at home are as beneficial to a healthy home as lavender itself!