If you haven't yet heard…
Kokedamas are one of the trendiest houseplants you can have decorating your home and are both easy and beautiful to maintain.
However, while new to western countries, these little moss-balls have existed in Japanese culture for centuries - dating as far back as the 1600s.
Originally created as a spin-off of bonsai plant culture in Japan, they're comprised of a ball of soil covered by moss with a plant grown out of the top.
You can select from a variety of plants such as flowers, or grass which will remain small due to the size of the moss-ball with plant root systems developing within.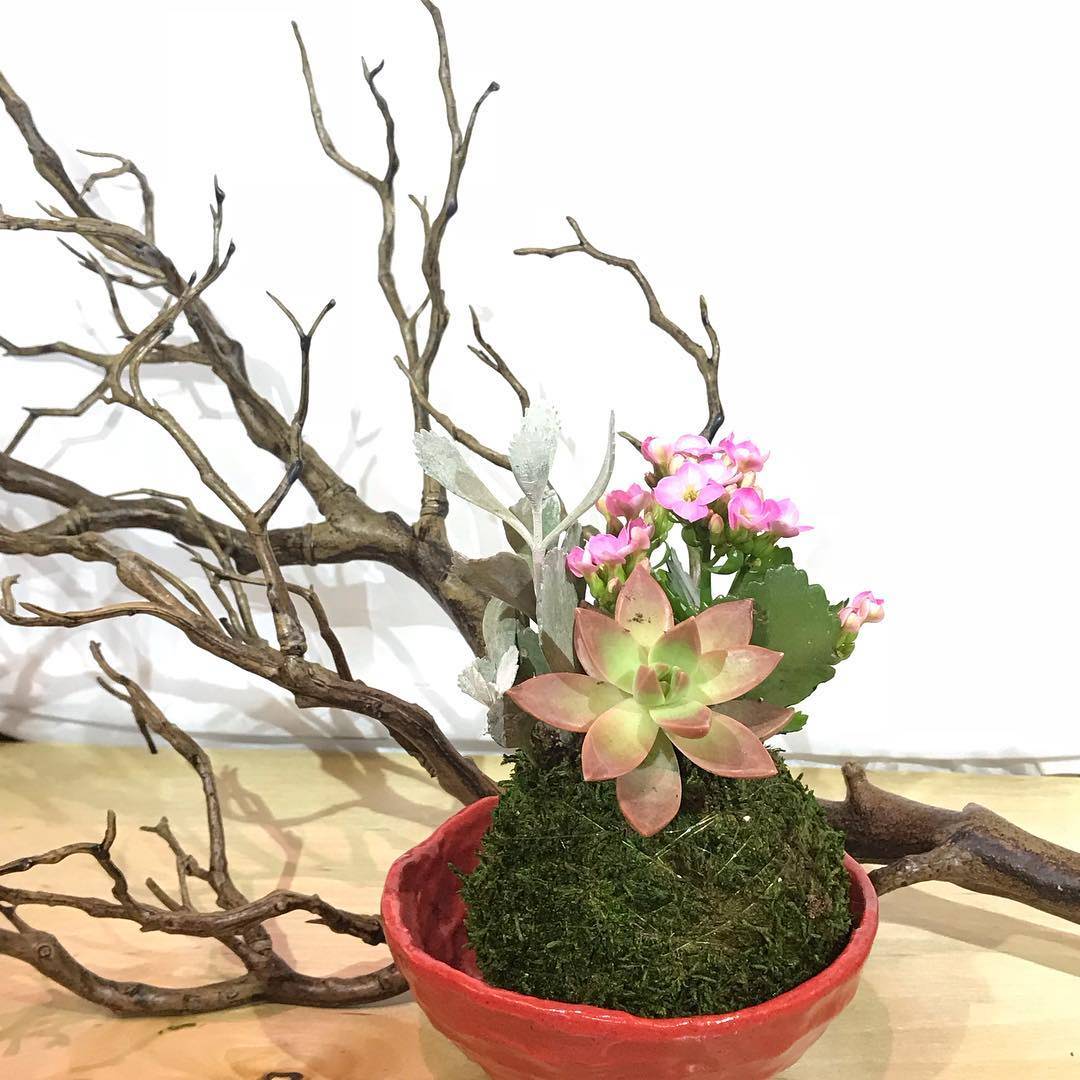 Kodama Forest (which means "forest spirits" in Japanese) was created by Kanako Yamada with the goal of creating peaceful scenery with every Kokedama framed in your home.
In her eyes, Kokedamas are depicted as a mixture of balls of earth and little forest plants that help create a sense of tranquility, mindfulness, and other physiological benefits that come from decreased carbon dioxide levels in the air and increased greenery in one's life.
No green thumb? No worries!
They are extremely easy to maintain, and look great in any living space in your home.
Kokedamas generally like to have the moss-ball portion submerged in water with frequency depending on the plants grown and light source. As for sunlight, you'll generally want to keep these little plants away from direct sunlight.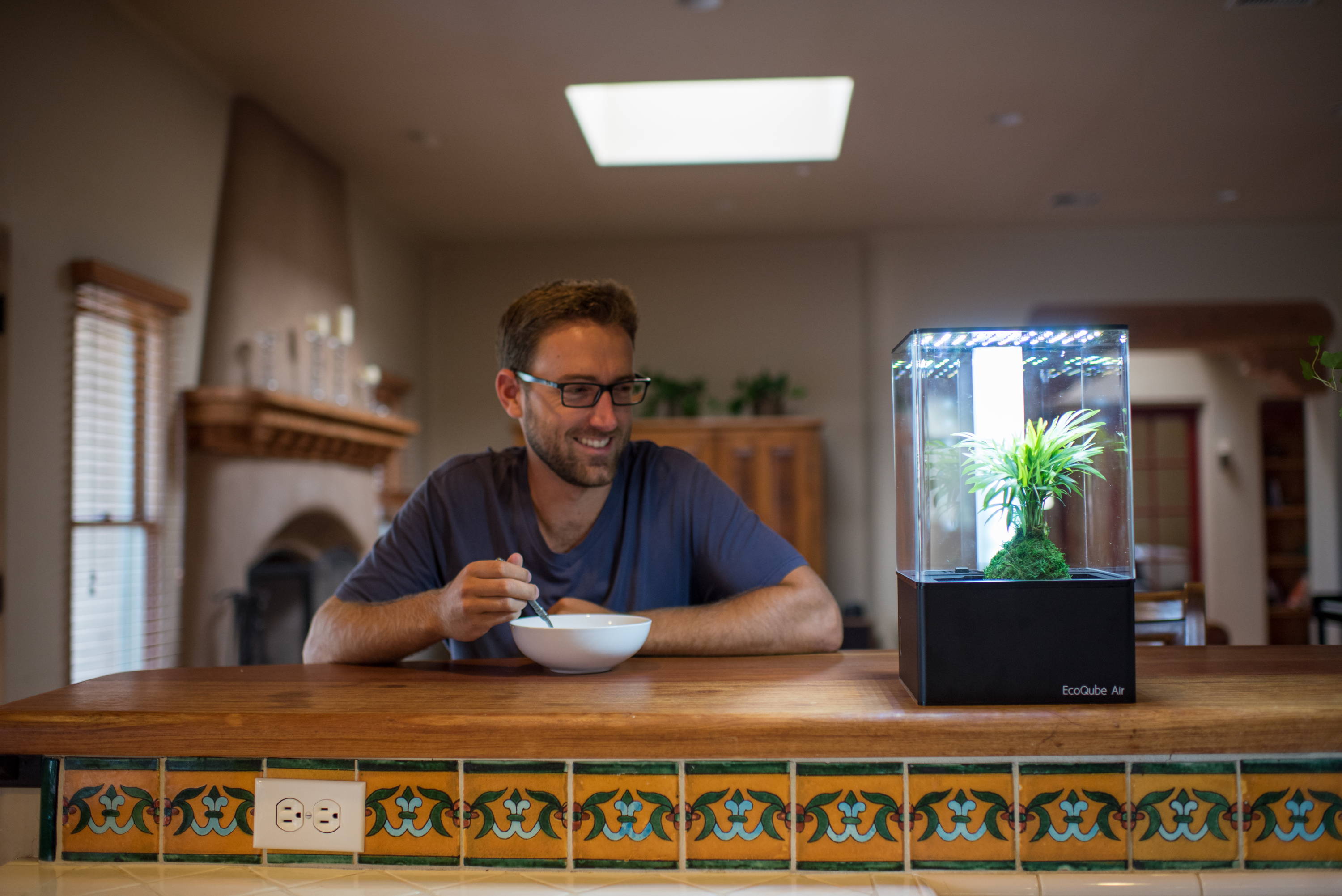 If you have an EcoQube Greenhouse, the Kokedama setting found in the EcoQube Greenhouse app will be your main watering choice in most cases. For example, the Kokedama Fern plants (recommended for the Greenhouse) love moisture making the Kokedama setting, which waters once a day, perfect for this type of moss-ball.
And if you're interested in a Kokedama that prefers to be more dry, we'd recommend growing them out of the EcoQube Greenhouse, or watering them manually to ensure the roots aren't exposed to too much water.
Be sure to adjust your lighting schedule in the EcoQube Greenhouse app according to the plant's light preferences!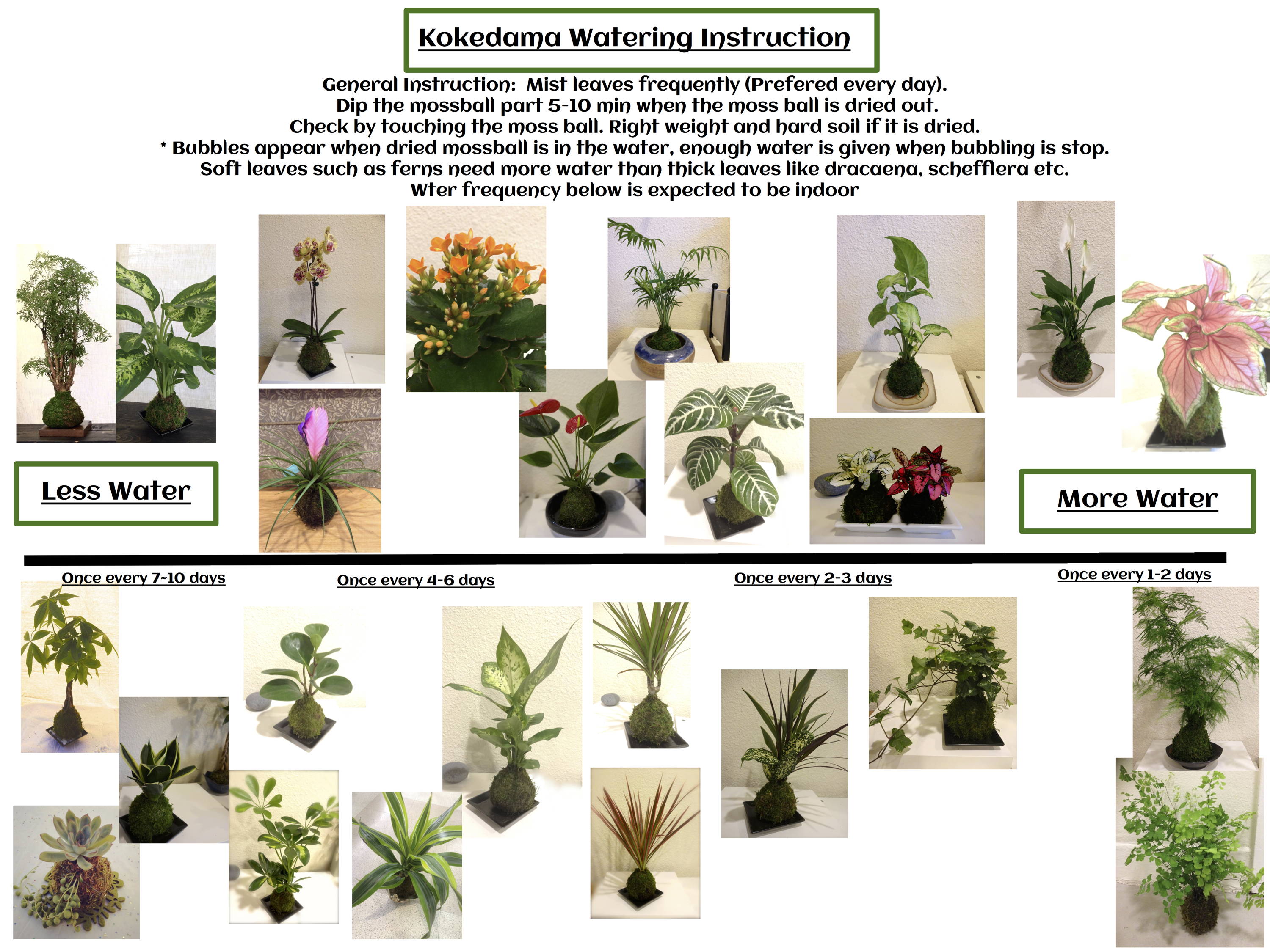 Kokedama care instructions provided by Kodama Forest
If you're interested in obtaining a Kokedama from Kodama Forest to add a sense of tranquility into your life, you can visit Kanako's website here to learn more!