Your home's décor isn't just an aesthetic expression of your identity – it's also a way to enhance the condition of your living space. Decorating your home with plants can breathe life into your decor, and bring you several health benefits too.
A Clean Air Study by NASA reveals that plants are highly effective in removing chemicals that can cause headaches and eye irritations (like benzene and formaldehyde) from the air. Indoor plants also produce negative ions, which can remove harmful particles in the air to promote restful sleep, boost productivity, creating a state of peace and tranquillity around your home.
So what better way to heal your body and soul then introducing a dash of green into your home? Here are five ways to use living décor to spruce up your home.
Standing Tall with Floor Plants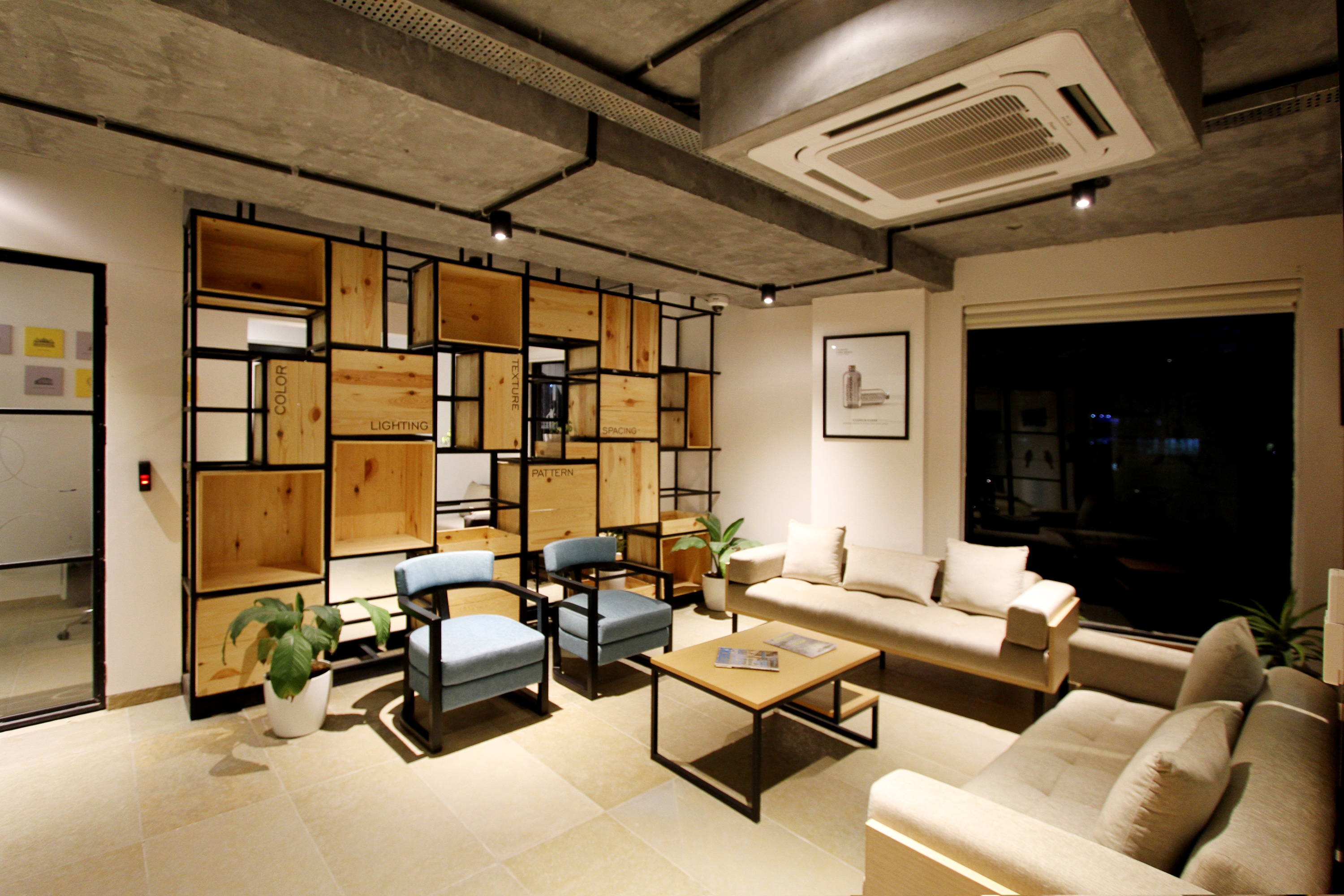 Does your room look drab and grey, and you have too much floor space in the corners? Instead of placing a chair or a shelf, consider putting a floor plant to help liven up your room.
When you place a floor plant, check that you have enough lighting for the plant to stay healthy. For most small apartments, floor plants no taller than 7 feet should give you best aesthetic effect. ZZ plants, Dracaena Lisas and snake plants make excellent options for beginners.
Don't choose a floor plant that reaches all the way to the ceiling unless you are in a loft, as it will make your plant look like it's taking up too much space.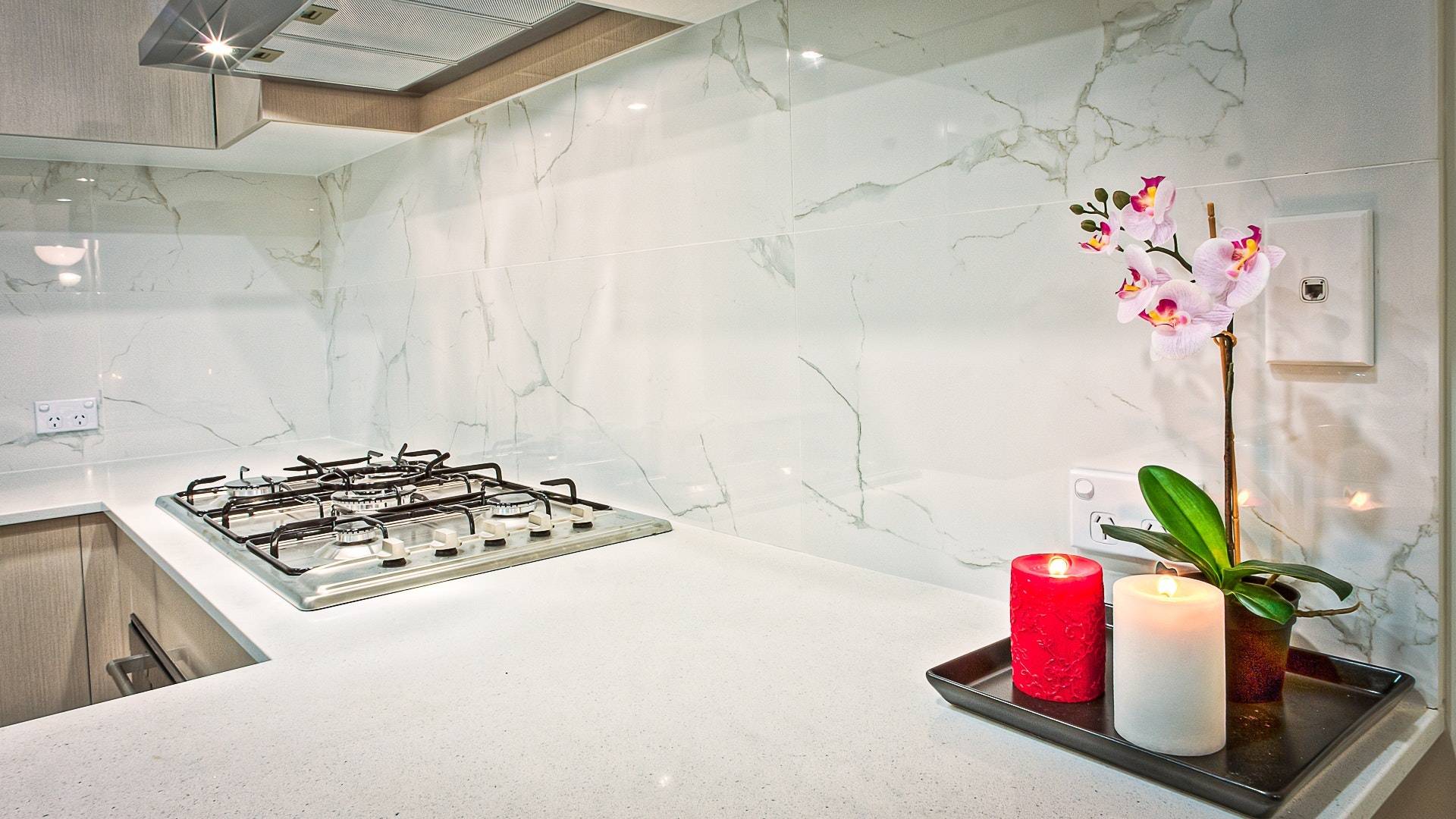 Plants in full bloom give your interior that extra dash of color, which can really help to set your room off. Whether you wish to hang them up or place them on your desk, orchids have always been the go-to plants for green living stylists and interior designers.
They are easy to maintain, have a beautiful sculptural silhouette, and they produce bright and lively flowers during bloom that lasts for months. Some species of orchids, such as the moth orchid, can even live for decades under proper care.
Place your orchids under indirect sunlight [1], water them weekly, and fertilize them once a month. As long as you keep them healthy and happy, you'll enjoy blooming beautiful flowers in the years to come.
Succulents – Edgy Centrepieces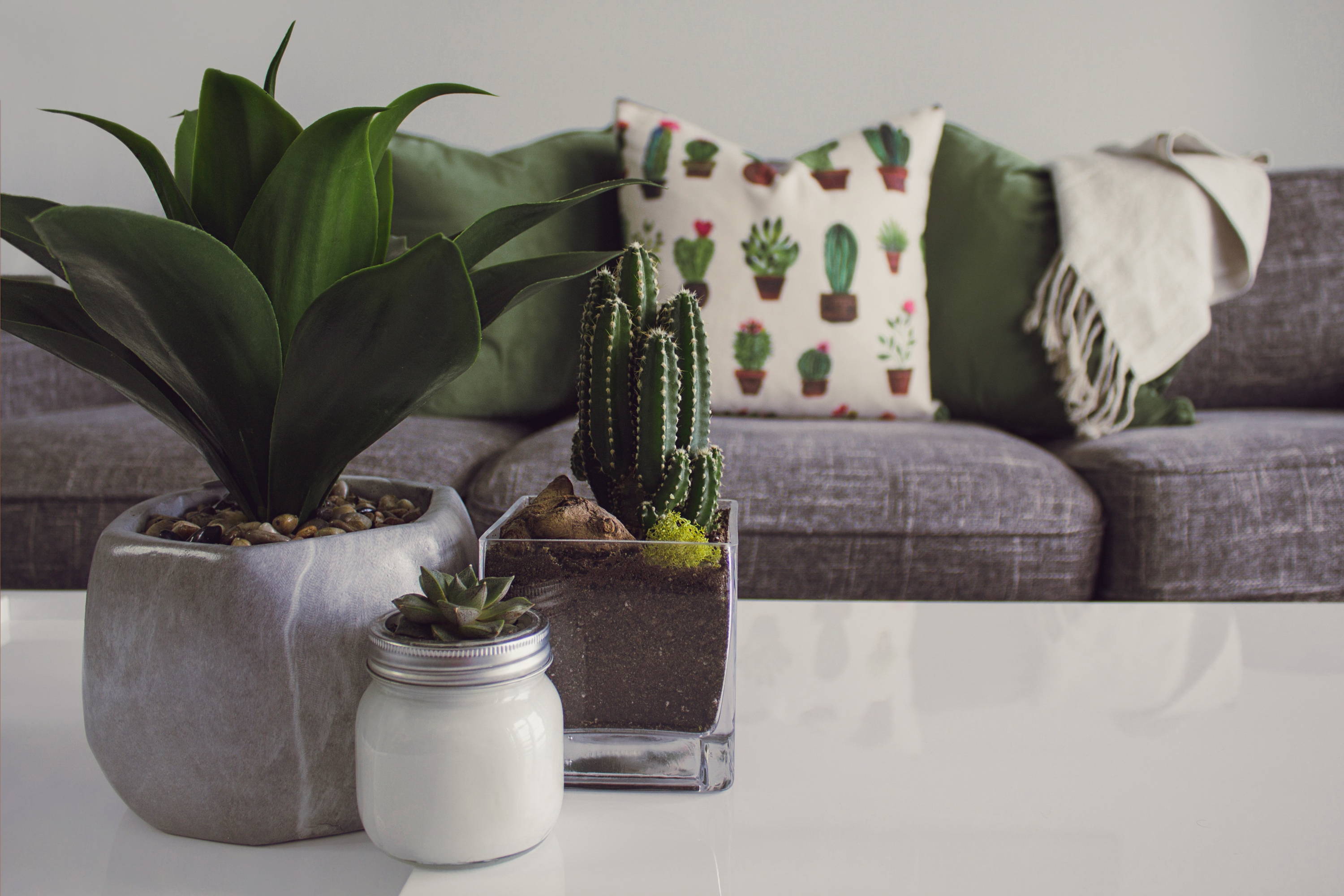 Succulents are potted plants that have fleshy leaves that contain sap. Cacti and aloe vera are two common types of succulents that people love to keep in their homes.
These plants come in an assortment of shapes and colors; they look like intricate little sculptures on their own, which makes for an intriguing display when you arrange them together.
Mix up your round, pointy, shiny, and matte succulents, and create a sense of unity by using pots in the same color palette. Perhaps the best thing about keeping succulents is that they can stay green and fresh whole year round.
Because they are desert plants, succulents are resilient and barely need care or even water. These tough guys are the perfect 'no fail' plants for anyone who don't have the time (or can't bother) to look after them.
Herb Garden - Pretty and Practical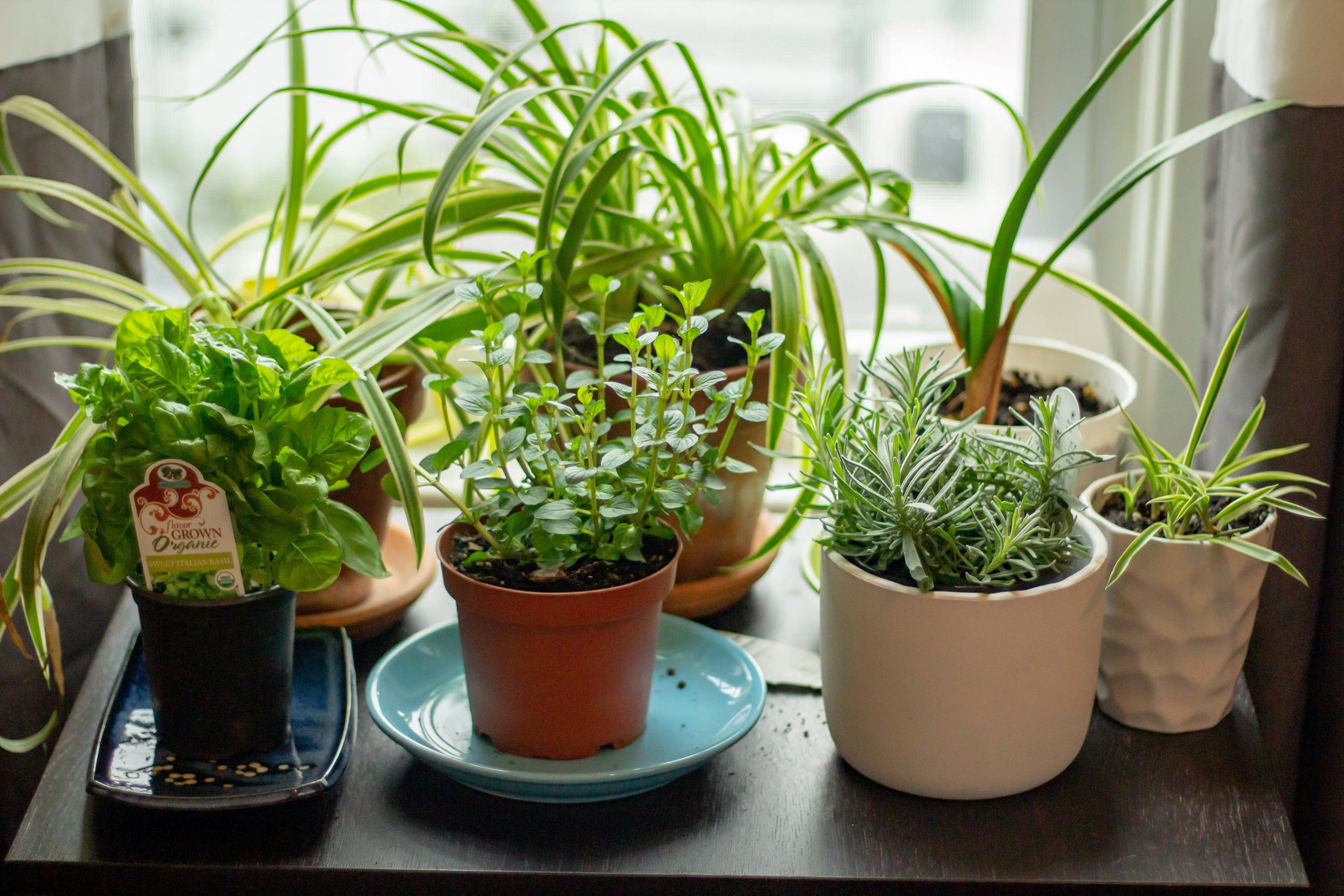 There are numerous creative ways to introduce green plants into your living space, but no other method fulfills both aesthetics and function than having your own indoor herb garden. Herbs like lavender [2] and mint help to promote restful sleep and stress relief; while basil, parsley and rosemary are great for giving your cooking that extra jazz.
Hang your herbs on the wall in your kitchen, to add a dash of beauty to your cooking space. Place each herb in its own individual holder, such as an EcoQube Frame [3], so you can shift them around quickly when required.
Herbs also prefer direct sunlight, so place them directly near your window so they can get all the light they need to flourish. Seaweed extract is an ideal fertilizer for herbs, thanks to its high concentration of nitrogen that promotes healthy leaf growth. Use it once a month to keep your herbs looking green and full of life.
Ferns – The New Obsession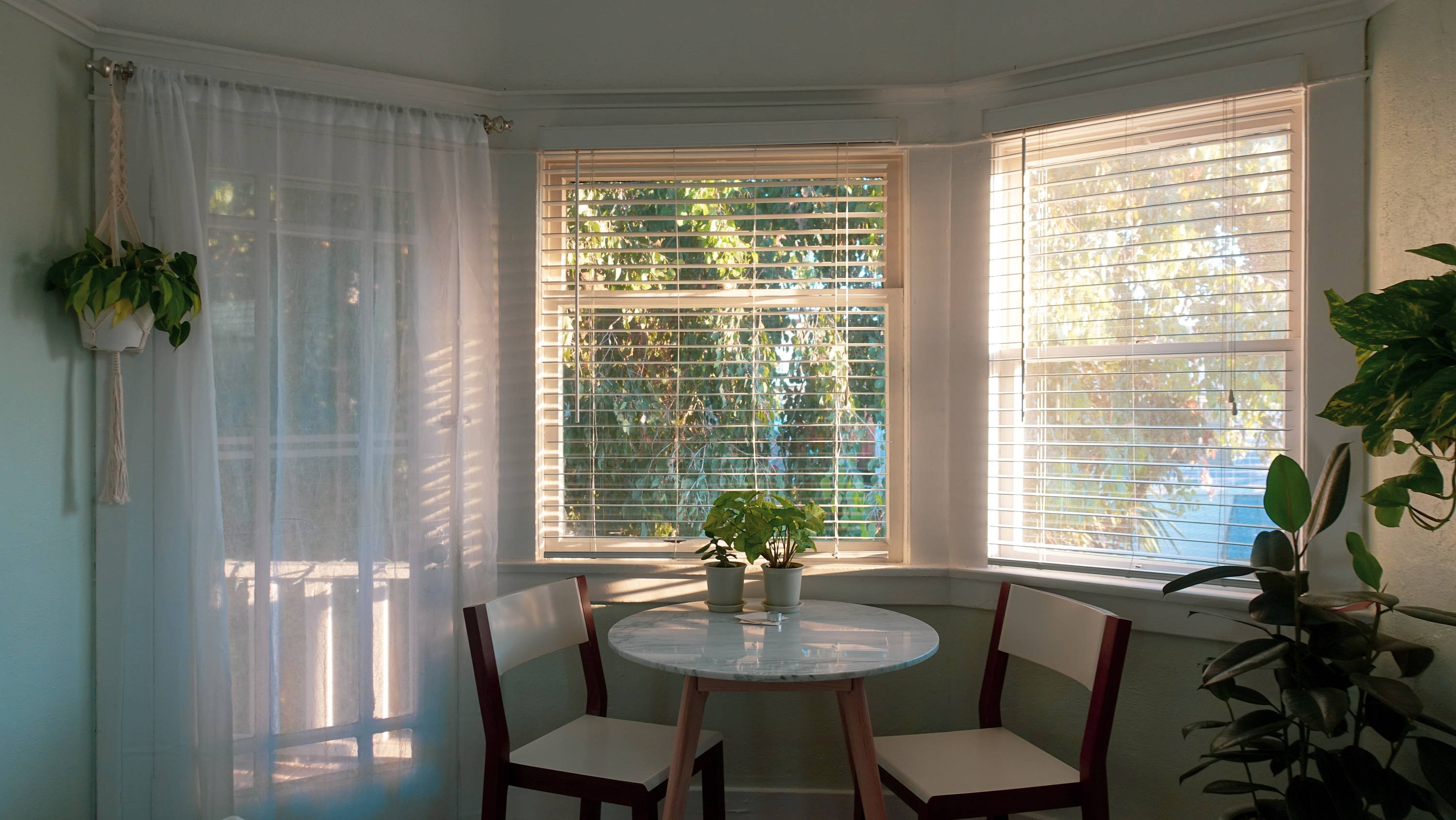 Interior ferns are the latest trend in interior décor right now. These hanging plants and their long trailing leaves look fabulous on top of your dinner table, beside the bathroom sink, or even hanging from your ceiling lights.
Ferns make great framing pieces. Hang them high over your head to create a canopy of green that covers your living space with life. Placing a couple of leafy ferns on your bedside table can quickly turn an understated bedroom into a delightful minimalist forest.
Bowls and plates look amazing as fern holders, and they create a touch of elegance to your living space when you use them well. Ferns love the shade, but they need indirect sunlight to stay healthy. They are pretty thirsty plants though, so give them a quick spray of water every day to keep the leaves green and healthy.
A Greener and Prettier Home
To fully enjoy the health benefits of indoor plant life, you should have at least one plant in every 100 square feet of your living space. Play around with your planters with different silhouettes or heights. Use your imagination to create symmetric (or asymmetric) formations.
You can follow the odd number arrangement by grouping your plants in threes or fives to jazz up your space. Or you can group them all together en masse – there really aren't any hard-and-fast rules. Find inspirations and ideas from photos on social media; experiment with various types of plant holders and complimentary colors to create a signature style that invokes your personality.
Your plants help to tell visitors that you live here; you care for things, and you own your space. After all, your home is a reflection of you – so don't be afraid to experiment and have fun!
What are your thoughts on living décor? How do you spruce up your home with plants? Tell us!